Untuk menjadi idol kpop tercantik yang dicintai oleh semua orang tidaklah mudah.
"Practice makes perfect" merupakan quotes yang menginterpretasikan seorang idol kpop, terlebih lagi untuk Wanita.
Bagaimana tidak? Biasanya, membutuhkan waktu minimal 1 tahun untuk dilatih sebelum debut menjadi anggota grup idol kpop.
Mereka tidak hanya dituntut untuk memiliki visual yang indah saja, tetapi juga harus berlatih menari, akting, public speaking, dan tentunya melatih vokal suara mereka.
Berkat dedikasi yang tinggi, dan jerih payah latihan selama bertahun-tahun, mereka sukses menjadi seorang idol kpop yang dicintai banyak orang.
Berikut adalah 8 Idol Kpop tercantik yang memiliki suara merdu versi Nyeongan:
Wendy Red Velvet
Debut pada tahun 2014 bersama Red Velvet, Son Seung Wan atau yang biasa kita kenal dengan Wendy memiliki suara yang sangat merdu.
Karena memiliki suara yang powerful dan enak didengar, Wendy berperan sebagai main vocal di grup Red Velvet.
Selain itu, Wendy Red Velvet juga merupakan member pertama Red Velvet yang debut sebagai solois dengan lagunya yang bertajuk "Like a Water" yang rilis pada 5 April 2021 kemarin.
2. Jessica Jung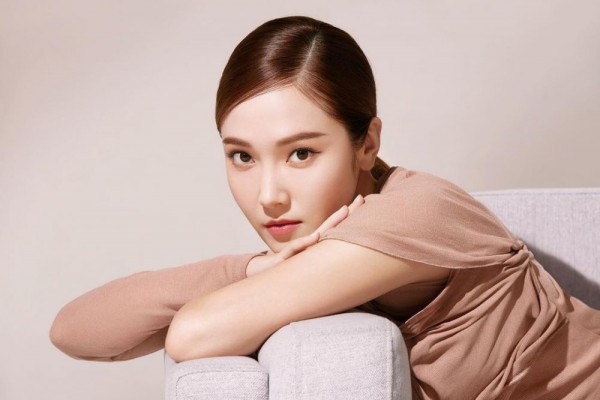 Buat para penggemar Kpop generasi ke-2 pasti kenal banget dengan idol kpop yang satu ini.
Jessica Jung debut pada tahun 5 Agustus 2007 bersama girl group legendaris Korea Selatan, Girls' Generation.
Karena memiliki suara yang powerful dan merdu, Jessica Jung memiliki peran sebagai lead vocal di Girls' Generation. Sayangnya, pada 30 September 2014, Jessica Jung mengundurkan diri dari Girls' Generation.
Setelah 2 tahun hiatus dari dunia entertainment dan musik, Jessica Jung kembali ke atas panggung debut dengan mini albumnya yang berjudul "With Love, J."
3. Luna F(X)
Park Sun Young atau Lune adalah idol wanita berbakat dari f(x) yang debut pada tahun 2009. Luna memiliki peran sebagai vokalis dan penari utama di grup f(x).
Luna f(x) dikenal dengan suaranya yang ringan dan feminim. Karena itulah, Luna f(x) mampu memadukan suaranya dengan vokal anggota f(x) yang lainnya.
4. Yuju GFRIEND
Idol Kpop tercantik yang memiliki suara merdu selanjutnya adalah Yuju GFRIEND. Wanita yang memiliki nama asli Choi Yu Na ini adalah vokalis utama dari girl grup GFRIEND yang terdiri dari enam anggota.
Sejak debut pada tahun 2015, GFRIEND yang memiliki konsep musik feminin dan unik, berhasil mendapatkan perhatian yang sangat banyak di kalangan pecinta musik.
Sebagai vokalis utama GFRIEND, Yuju berhasil mencuri perhatian penonton dengan vokalnya yang kuat dan energik.
Sayangnya, pada tanggal 18 Mei 2021 kemarin, GFRIEND telah menyatakan tidak akan melanjutkan kontrak dengan agencynya Source Music, dan dikabarkan resmi berpisah pada 22 Mei 2021.
5. JeA Brown Eyed Girls
Brown Eyed Girls adalah salah satu girl group yang popular di generasi ke-dua.
Memiliki tiga vokalis, Narsha, Ga-In, dan JeA, Brown Eyed Girls dipuji atas keterampilan luar biasa dan vokal emas mereka.
JeA merupakan salah satu vokalis terbaik Brown Eyed Girls yang memiliki kontrol suara, nada yang bagu, dan sangat unik yang membuat kita dengan mudah membedakan suaranya dengan idol kpop wanita lainnya.
6. Solar Mamamoo
Solar, memili nama asli Kim Young Sun adalah seorang leader dan vokalis pertama di girl grup MAMAMOO.
MAMAMOO debut pada tahun 2014 menampilkan gaya musik yang unik bergenre retro, jazz, dan R&B dan dianggap sebagai salah satu debut grup K-pop terbaik pada tahun tersebut.
Karena memiliki suara yang tinggi, Solar sering dibandingkan dengan Ailee, Hyorin, hingga Taeyeon.
7. Hyorin Sistar
Jika kamu mencari idol kpop yang pintar menyanyi, menari, dan tampil menarik saat live, kamu bisa mendapatkan semuanya dari Hyorin Sistar.
Hyorin Sistar memiliki suara yang dingin, rendah, dan sedikit serak. Tetapi ia mampu mengontrol suaranya sehingga terdengar sangat menakjubkan.
Selain memiliki suara yang unik, Hyorin juga memiliki kepercayaan diri yang kuat. Dengan penampilannya yang cantik dan seksi, Hyorin mendapatkan citra sebagai "Beyonce" Korea Selatan oleh para penggemarnya.
8. Taeyeon Girls' Generation
Terakhir, idol kpop tercantik yang memiliki suara emas dan merdu adalah Taeyeon Girls' Generation.
Taeyeon merupakan seorang ketua dan vokalis utama di girl group Girls' Generation dibawah naungan SM Entertainment. Semenjak debut bersama Girls' Generation, popularitas Taeyeon yang khas, penuh dengan emosi, dan memiliki falsetto yang lembut, membuat dia mendapatkan banyak tawaran untuk menyumbang lagu di drama Korea.
Saking banyaknya lagu yang dinyanyikan oleh Taeyeon untuk drama-drama Korea, Taeyeon dijuluki sebagai "The Queen of OST Korean Drama" oleh para penggemarnya.
Taeyeon juga merupakan member Girls' Generation yang debut terbanyak di grupnya, yakni sebanyak 5 kali; Girls' Generation (2007), TaeTiSo (2012), SM The Ballad (2014), Solo (2015), OH!GG (2018).
Baca juga: Taeyeon: The Queen of OST Drakor
Itulah 8 idol kpop tercantik yang memiliki suara merdu versi Nyeongan.
Adakah bias kamu disini?